Enlio ITF Freigegebene Tennisfliesen
1. Haltbar: Suspended Struktur, ineinandergreifender Boden.
2. Umweltschutz: 100% recycelbares Material und geruchlos.
3. Lange Nutzungsdauer: 8 Jahre.
4. Installation: Einfach zu installieren, keine Notwendigkeit Klebstoff.
5. Sicherheit: Verringern Sie die Verstauchung und Belastung im Sport.
6. Wartung: Kostenlose Wartung.
7. All Weather: Kein spezielles Wetter erforderlich.
8. Tepreture: -40 ℃ -80 ℃.
9. Zertifikat: CE> SGS.
10. Mehrzweck und bunte Erscheinung.

Enlio ITF Approved outdoor Tennis court interlocking tiles

Size

1.double layer model: 30.1cm*30.1cm*1.58cm

2.asterisk model: 30.48cm*30.48cm*1.22cm

3.square model: 25cm*25cm*1.22cm

4.windmill model: 30.1cm*30.1cm*1.35cm

5.flat model: 25cm*25cm*1.22cm

Color

deep blue/brown/yellow/sea blue/red/dark green/grass green/purple/orange/gray/black/white

Usage

Futsal court Hocky basketball Volleyball Gymnasium Multipurpose court Handball

Warranty

8 years

Certification

ISO90001, ISO14001

Function

1. Shock absoption 2.Slip resistance 3. Anti-bacterial

Delivery

Within 7 days after receiving the deposit

Package

About 120 pieces in 1 Carton

material

high grade climate resistance polypropylene

Detailed Description

1)Resilient surface for high impact sports

2)Extreme durability and consistent performance for life of court

3)Anti Slip Surface

4)Special design for water drainage

5)Easy to install(no adhesive required)

6)Easy access to base beneath

7)Easy to maintenance

8)Special manufacturing process reduces smell

9)Non-fading




Unternehmensvorstellung:
Enlio ist ein professioneller Hersteller von Sportböden in China. Unsere Produkte sind in PVC-Bodenbelag, PP Court Fliesen, Kinder Spielplatz Bodenbelag, Tanzbodenbelag, Fitnessraum Bodenbelag, Nassbereich Matten und Multi-Purpose-Bodenbelag, umfasst mehr als 100 Arten, für Badminton Platz, Tischtennis, Basketballplatz, Tennisplatz, Volleyballplatz, Fitnessraum, Tanzraum, Kindergarten, Schwimmbad, Hotels, ect.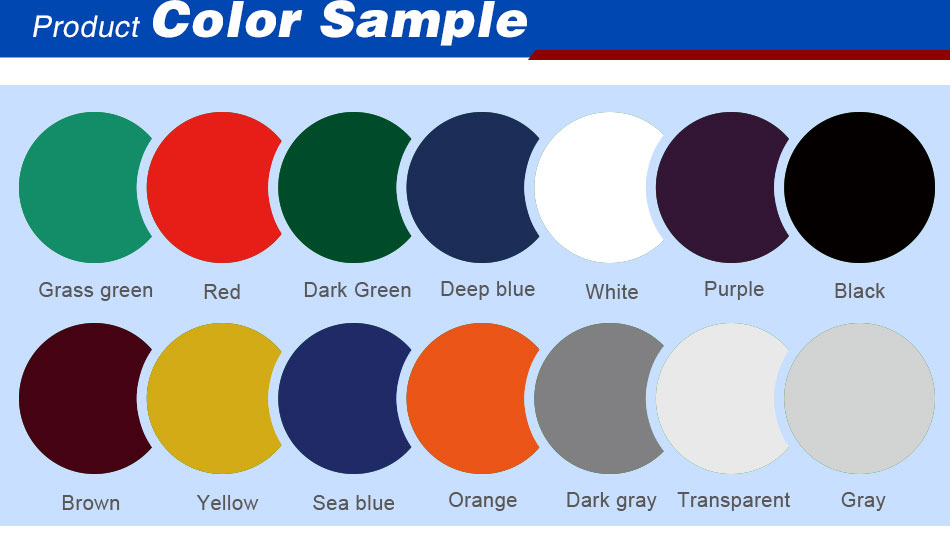 ich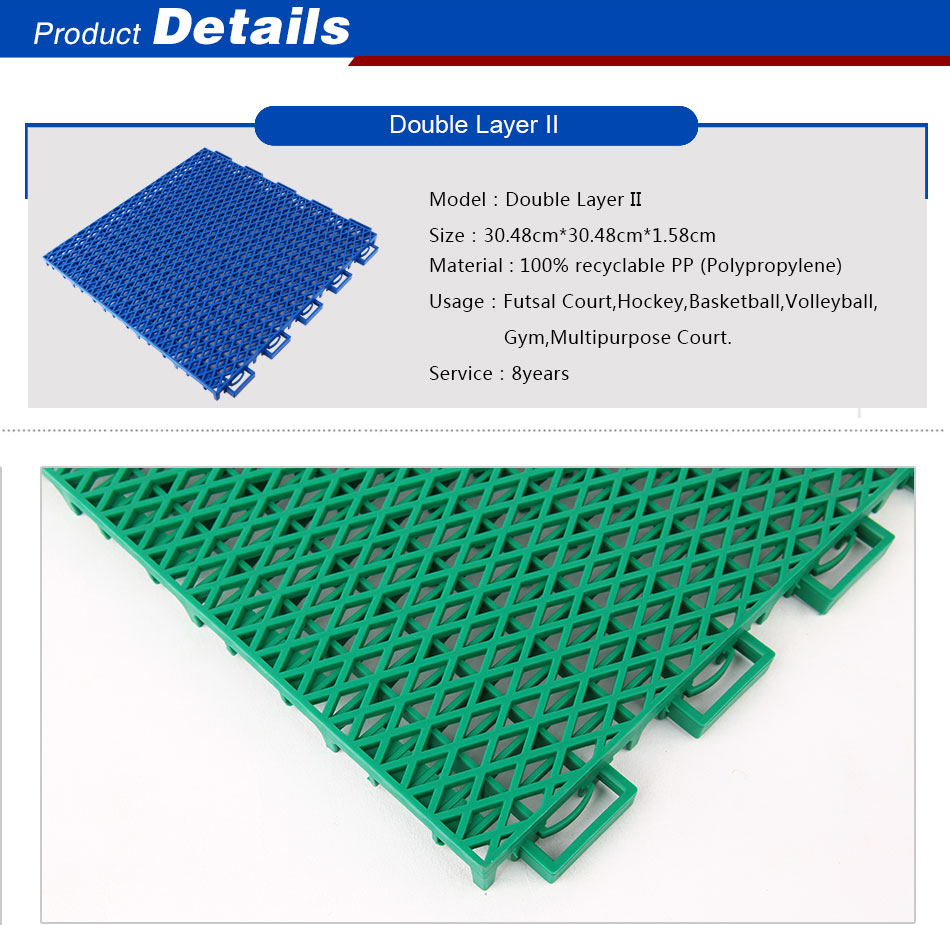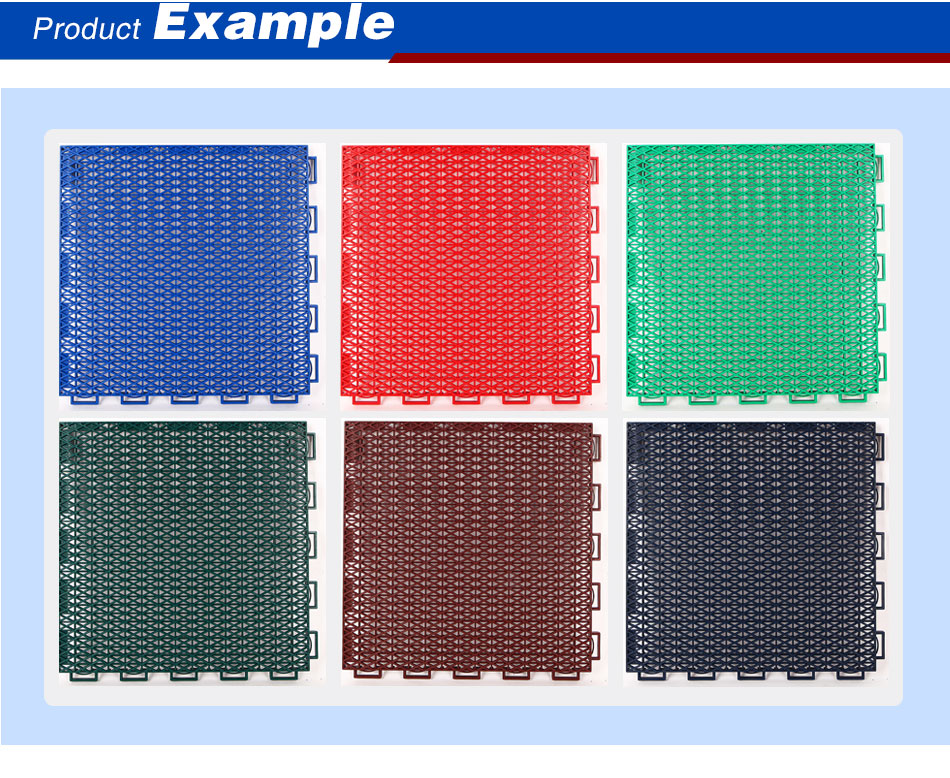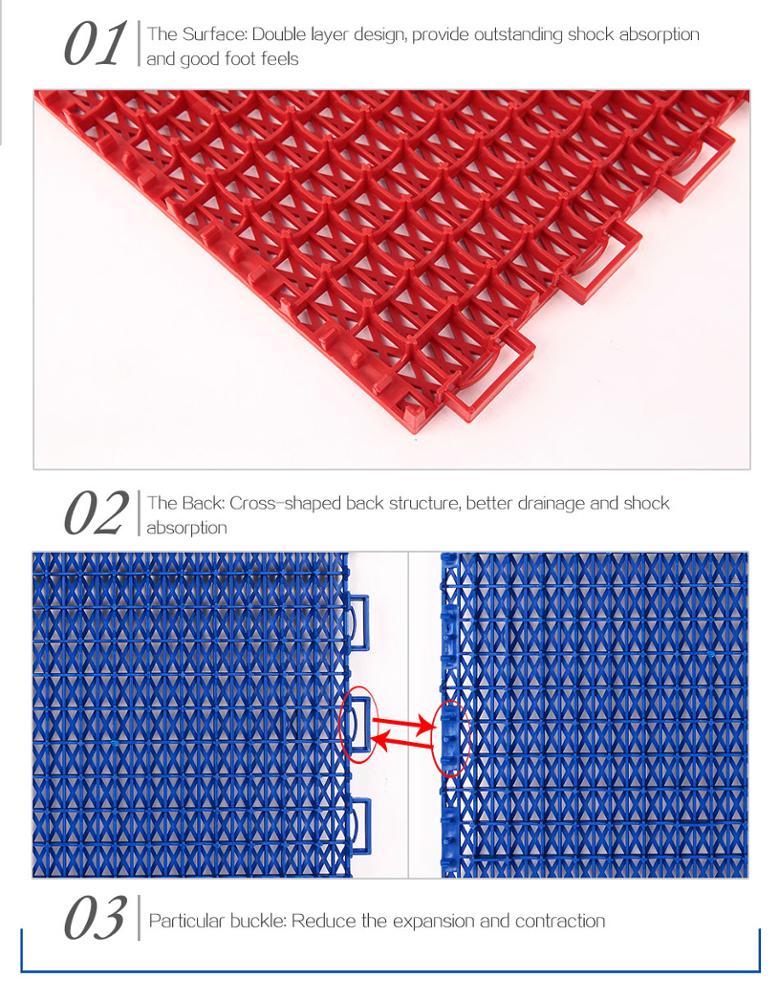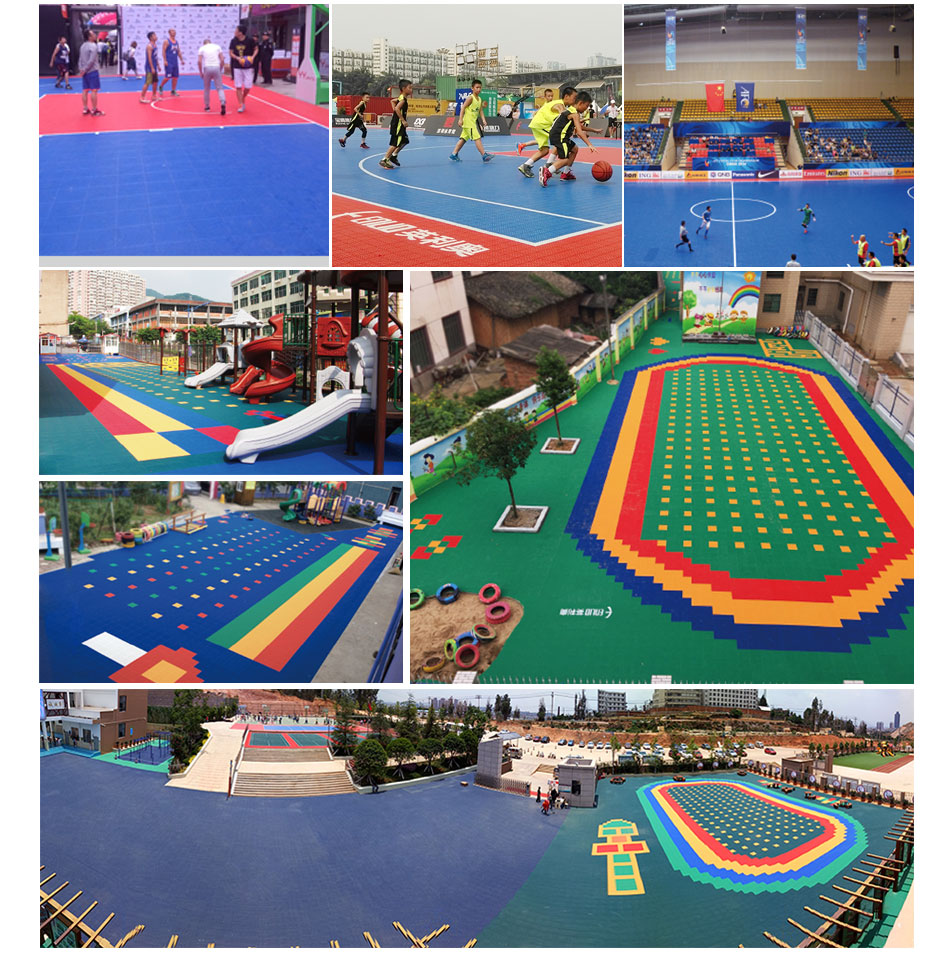 Produktgruppe : PP Court Fliesen